Just got myself the new Bride Euro II seats. These are the cross between racing and street seats, and are ergonomically designed. The design is very similar to the GTR seats especially those from R34 Skylines. I opted the black fabric ones since they are available in the shop. I'm gonna leather up to baige anyway, so doesn't matter what colour they are.
In order to use these seats, you either need to modify your existing seat rails or purchase the Bride ones. Only one type of seat rail is available for this. It's the YO type.
DON'T GET THE MO TYPE RAILS MEANT FOR THE ERGO II, THEY DON'T FIT!! ASK ME HOW I KNOW!!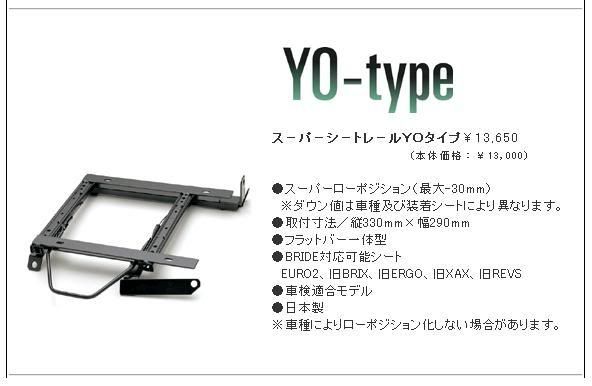 These rails will slightly lower the seats. I haven't gotten to measure how much they are lowered, but I know it's minimal.
These seats are more comfortable at the side than the ERGO II since the sides at waist level are a liltte wider. THe ERGO II is slightly more hugging. But for long hours of driving, I feel the EURO II are better. The shoulder supports for EURO II are wider, flanged to the side a little more. For bigger builts like you UK lots, you should feel better in these seats. The downside to the Euro II and ERGO II is they don't have lumber support.
I'll post some photos of the seats in my car tomorrow when the lights is better.